Our staff is a unique and diverse group of current Georgia Tech students who are here to help you succeed! Their skills and majors vary greatly, giving you the best chance at finding someone who can answer questions or help you find resources on campus.
Student Staff
---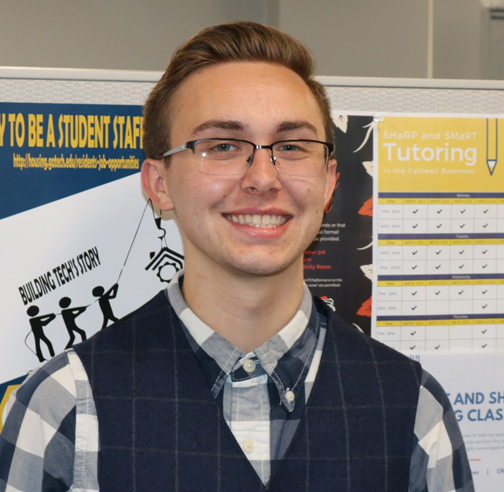 Nick Hale: Student Assistant
Contact: nhale6@gatech.edu and Discord gaming channel
Online hours : I play a lot, so I am often online!
Major: Physics
Bio:
Hi! I'm Nick Hale, one of the Student Assistants for the EXPLORE Living-Learning-Community. I grew up in Acworth Georgia, which you've likely never heard of. It's not a big city, but sometimes it certainly felt like it. Being a Georgia Native, I was thrilled to come to Georgia Tech to major in Physics. I'm not just a nerd though! I love playing soccer and basketball, playing video games as most boys do, as well as coding in my spare time.
What I can help with:
If you ever need any help on some physics or Python Coding, or even some general things in the other sciences, or just want to talk, I'm here!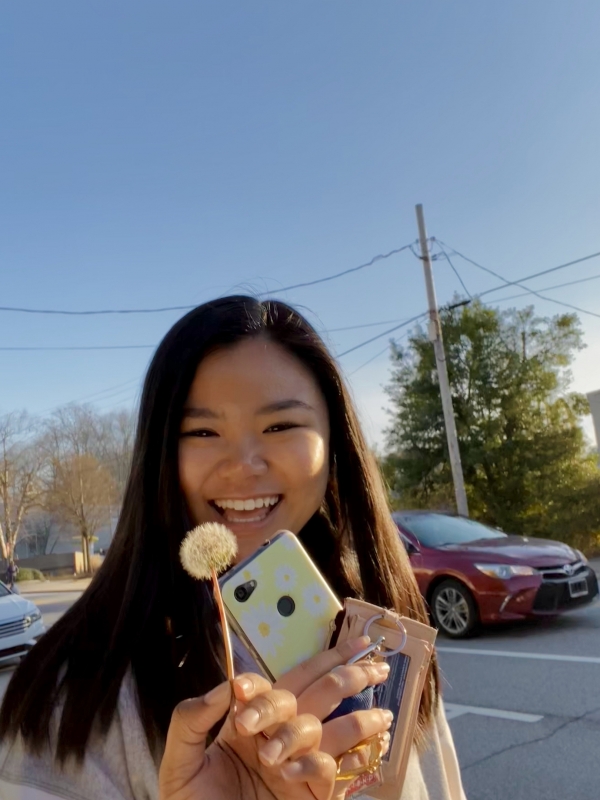 Celina Zhang : Student Assistant
Contact: celina.zhang@gatech.edu -feel free to DM me on GroupMe as well
Majors: Biology and Neuroscience
Bio: Hello! I'm Celina, and I'm a Bio and Neuro major. I went to high school in Suwanee, GA, but am originally from PA around 20 minutes outside of Scranton (only fans of The Office know where that is). Now when I visit my family, I go to Seattle, WA, so I've moved around a couple times. I am pre-med as of right now, but I can be indecisive, so we'll see. On campus, I am a part of some pre-health organizations, and I work in a research lab involving prosthetic devices. Aside from academics, I used to figure skate and still try to get on the ice when I can. I also teach little kids sometimes, which is pretty amusing. Other random hobbies include baking and taking care of plants. If any of this sounds interesting, come talk to me! Or if not, if you have something interesting, I'm always looking for new things to try out so come talk to me about whatever!
What I can help with: Pre-health, research, planning/organization, biology, chemistry, or I can just be your study buddy for a while.
Online hours: https://bluejeans.com/156965300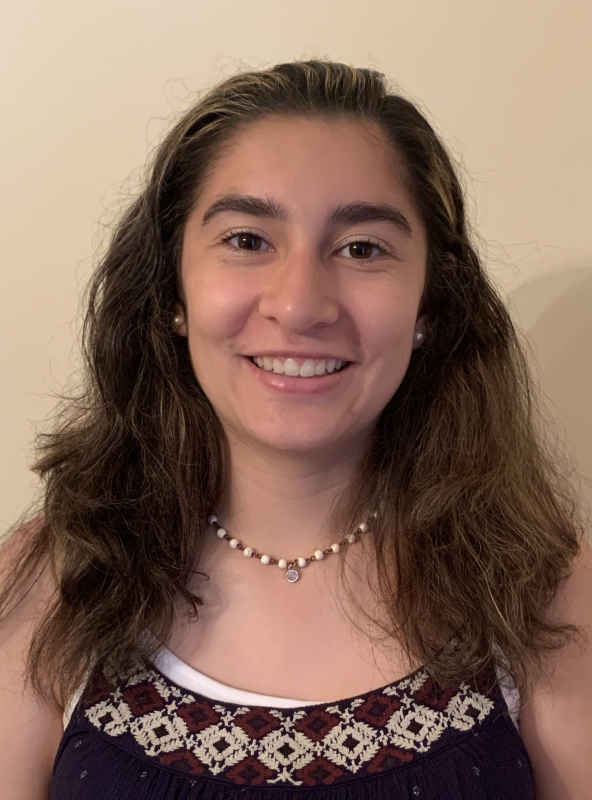 Name and pronouns: Claudia Gomez (she, her, hers)
Contact: cgomez60@gatech.edu
Major: Biology
Bio: I am a first-year Biology major and currently on the pre-med track. I am from Grayson, Georgia, but both of my parents are from South America. Thus, I am very proud of my Hispanic roots, and I am open to sharing and learning about other people's cultures! I am involved in the Catholic community at GT, and I am a part of the Women's Recruitment Team (WRT). I'm a Student Assistant with the Explore LLC where I help with Recruitment and Diversity, and I am excited to work with everyone in Explore!
What I can help with: Discovering clubs and organizations you are interested in around campus, religious organizations and getting involved, and exploring Atlanta. I have lived about an hour away from Atlanta my whole life, and there is so much to discover in this wonderful city! Let me know if you want suggestions for restaurants, parks, or fun sites near the Tech campus!
Claire Deng : Student Assistant
Contact: cdeng62@gatech.edu -feel free to DM me on GroupMe as well
Majors: Neuroscience
Bio: Hello! I am Claire, a second-year neuroscience major with an interest in abnormal psychology and mental health. I've lived in the metro Atlanta area all my life, so if you want any recommendations of places to go in the area, let me know! I am involved in a research lab about intelligence, but in my spare time I like to listen to new music, watch Chinese dramas, and play video games.
What I can help with: Most first year courses, introductory neuroscience/psych courses, finding research opportunities on campus, first year leadership organizations, or if you want to just study together or chat!
Online hours: https://gatech.bluejeans.com/2778344012
---
Professional Staff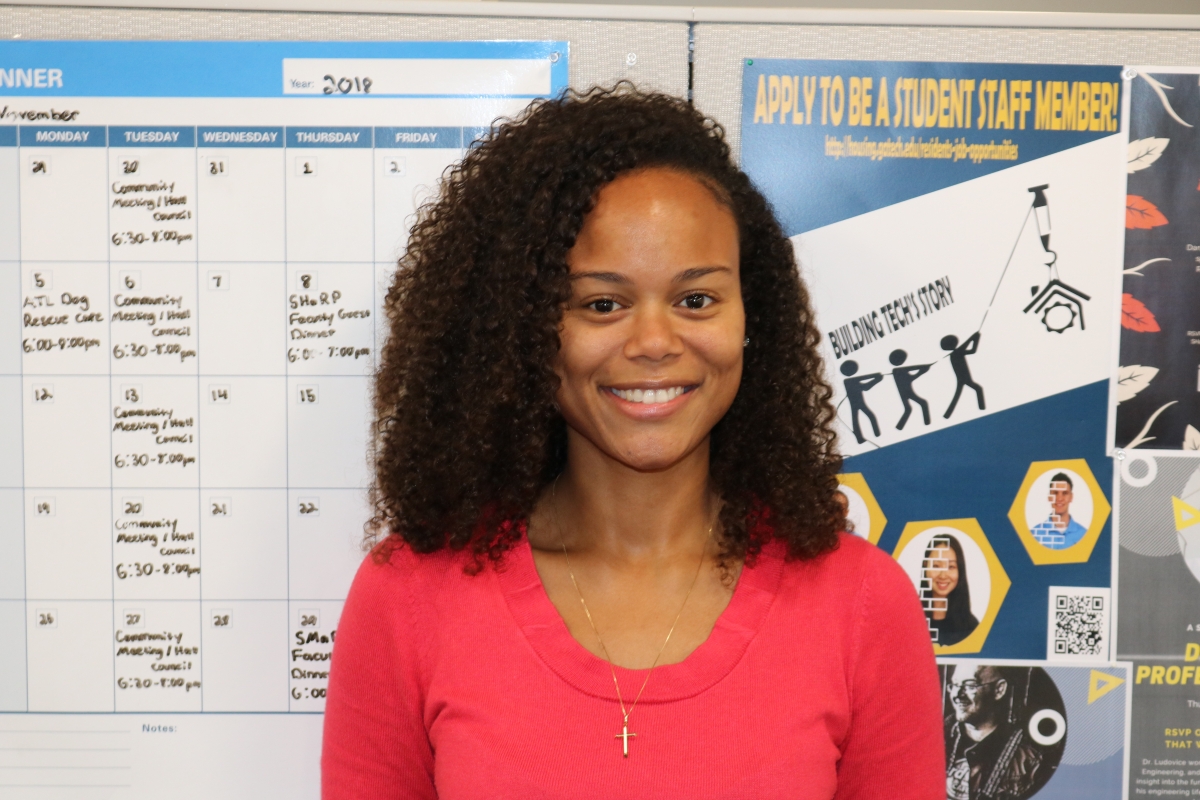 Michelle Canales, M.S
She, Her, Hers
Coordinator for the College of Sciences;Explore Living Learning Communities
Contact:
Michelle.Canales@gatech.edu
(404) 894 2690
BIO:
I serve as the Coordinator of the Explore Living Learning Community in the College of Sciences. I was born in Puerto Rico, and raised in the city of Brotherly Love in Philadelphia. After living in Florida for 2 years to pursue graduate school, I moved to the wonderful city of Atlanta to work with college students! With an M.S. in College Student Affairs, I am genuinely passionate about working with students in a variety of roles as well as diversity and inclusion! On a personal note, I love reality tv, going to the movies, spending time with friends, and traveling!
What can I help with:
I am here at your service and here to help with any programs or services you would like to engage in here while in the Explore LLC. Want to see a program or service we don't offer? Come connect with me and we can figure out how to make it happen!
I can also help if you just want a listening ear or guidance through your time here with Explore!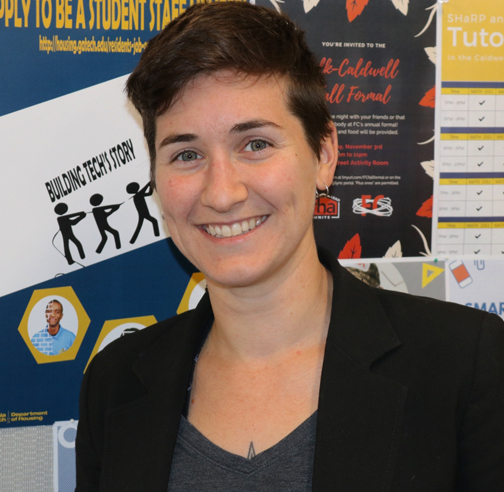 Emma Blandford, M.Ed.
She, Her, Hers
Assistant Director for the College of Sciences; Explore Living Learning Communities
Contact:
Emma.Blandford@gatech.edu
(404) 385 5591
Bio: Welcome to Georgia Tech! I have worked all over departments in higher education from beginning as a Residence Hall Director at Eastern Connecticut State University, to taking on public health issues at the University of Connecticut, directing a Women's Center, and leading initiatives on diversity and inclusion. I earned my BA in Diversity Studies and Communication Sciences from the University of Connecticut and my masters in Education from Western New England before moving to Atlanta in 2017 to work alongside of first year students as we developed the newest Living Learning Communities on campus. Because of the amazing work of our students and staff, we have been able to present at multiple national conferences in the areas of integrating academic, social, and student health.
What I can help with:
If there is anything that I can do on campus for you this year, it is my hope that you will truly take the opportunities to connect to your "why". Why did you come to Tech? Why are you in the major you have chosen? What makes you excited to wake up everyday? Explore is here to connect you with all of the resources available to you through Tech, and to make them available to you right here in Folk and Caldwell Halls. Let me know how we can help, and we will work to make it happen.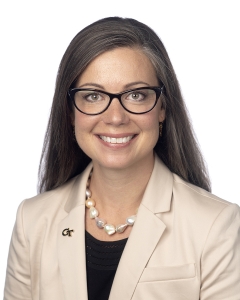 Dr Jennifer Leavey, Ph.D
She, Her, Hers
PrincipalAcademic Professional for the College of Sciences; Faculty Director for Explore
Contact:
Jennifer.Leavey@gatech.edu
404-385-7229
Bio:
Jennifer Leavey is a Principal Academic Professional in the School of Biology and the College of Sciences. She is the Director of the Georgia Tech Urban Honey Bee Project, an interdisciplinary educational initiative with the goal of recruiting and retaining students in STEM careers through the study of how urban habitats affect honey bee health and how technology can be used to study bees. She is also the faculty director of the Explore Living Learning Community.