What does Explore do?
helps our diverse group of students build empowering foundations in the sciences and mathematics; enabling them to be competitive an a broad array of fields.

offers a unique opportunity to live among the highest concentration of science and math majors on campus. Students discuss common interests, meet with faculty in a small-group setting, and learn from one another in nightly study groups with former Explore students who now serve as tutors.

partners with the College of Sciences to transport students to the frontiers of human knowledge, inviting them to push its boundaries.
connects students to outstanding faculty that excel in established research disciplines and in multidisciplinary research.
encourages students to explore opportunities beyond their major in order to broaden their depth of knowledge, understanding, and career options.
Mission - our purpose, our reason for being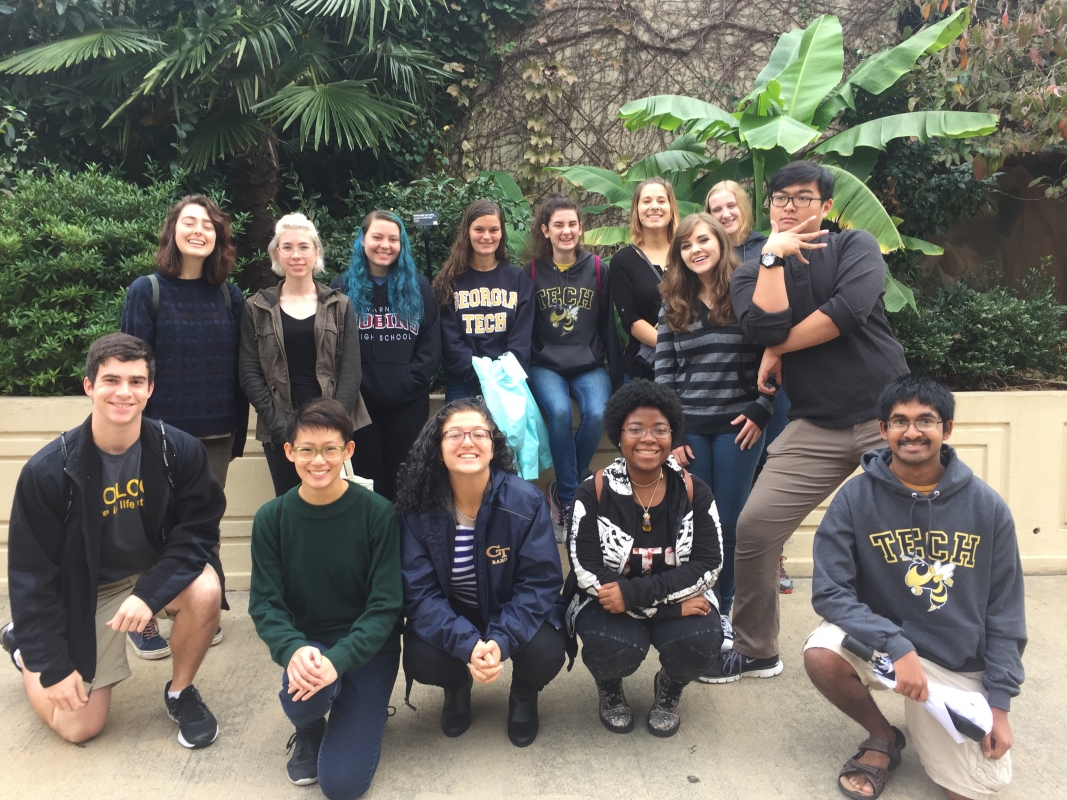 The Explore Living Learning Community of the College of Sciences strives to connect students with faculty, staff, and professionals across the institute in order to provide interdisciplinary support, encourage exploration of career options, develop the technical and team-building skills for early access to research and clinical opportunities, while creating a culture of curiosity and self-discovery.
Vision - what we are to become in the near future
In alignment with the mission of Georgia Tech, the Explore Living Learning Community will develop students into tomorrow's leaders in science, math, research, and health. They will embody the spirit of Georgia Tech's motto "Progress through service", utilizing their academic strengths and technical skills to collaborate with, serve, and support their diverse communities at Tech and beyond.
Student learning outcomes - what we want our students to be able to do, receive, and achieve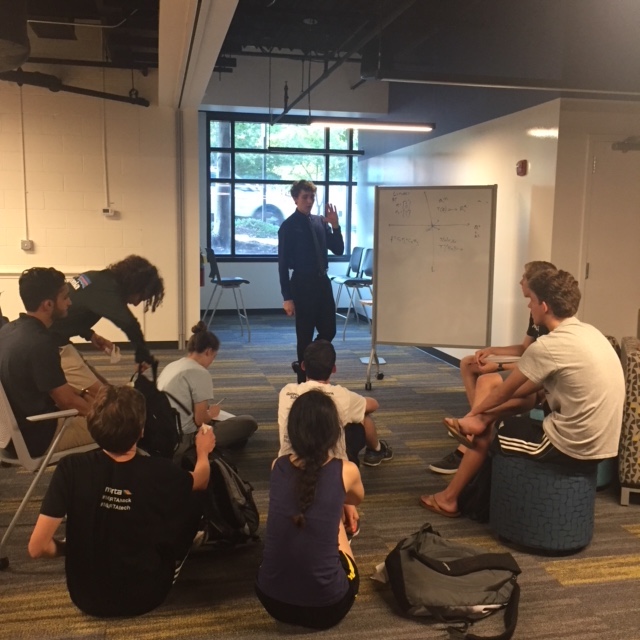 Students in Explore
will participate in undergraduate research in higher rates than the general population
will interact with faculty through in-house programming, targeted research presentations and one-on-one opportunities.
will receive training in research ethics and methods
will receive career advising in health and research related professions